There are no exact criteria in selecting the Top 10 Dog Breeds Most Favored by Pinoys Today. It"s a matter of perspective. Several factors are considered but at the end of the day – it all boils down to what the home needs in a given situation. Find out who made the list and learn some facts about them as well.
10. Beagle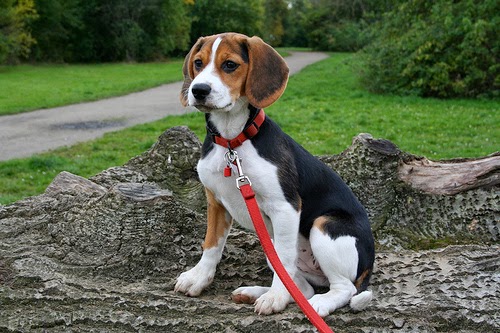 If you're looking for a mild-mannered companion for kids and adults alike, then the Beagle is the perfect dog for you. The Beagle is a happy, inquisitive, short-haired hound who makes a great family companion, an eager hunter in the field — or both! Their noses guide them through life, and they"re never happier than when following an interesting scent. So watch out for those trash. though. That inquisitive nose can sure spread mischief round the house.
Resembling a miniature Foxhound, the Beagle are merry and fun loving, but being hounds, they can also be stubborn and require patient, creative training techniques. Because of its playful nature, firm training is required.
Still, many Pinoys have found comfort in their friendly nature because this little wonder is loving, sweet and gentle. Eager and happy to see everyone, greeting them with a wagging tail.
9. Poodle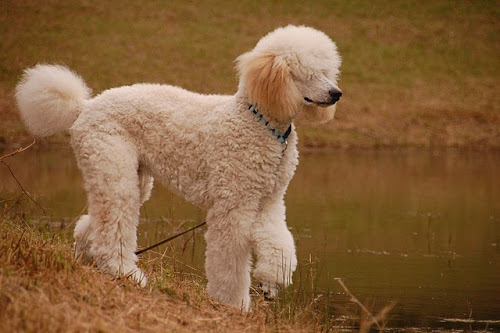 Beautiful, sophisticated, and intelligent, the Poodle stands out in the crowd. Poodles are affectionate family dog and make very good watchdogs for their size. Showing poise, grace and intelligence, many have found this impressive dog to be a very trainable dog. However, they need a regular daily morning walk for without the proper type and amount of exercise they may be high-strung and timid.
8. Pug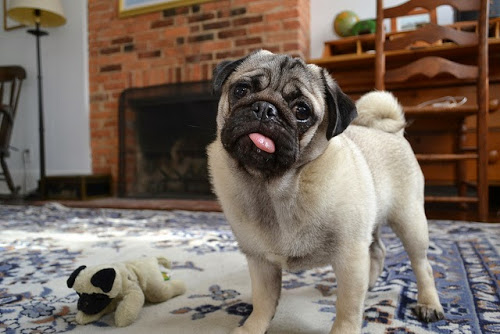 "Big dog in a little body", that"s how dog breeders described the pug. Square-proportioned, compact and of a cobby build, the pug is a large dog in a little space. This breed is a good choice for happy-go-lucky masters. For what reason? Pugs are known as the clowns of the canine world because they are comical and like to show off.
These playful dogs are also lovers – love to be the center of attention, and are heartsick if ignored. Pug thrives on human companionship! Pugs are intelligent, loyal, amiable, and affectionate with its family. Pugs seldom get into real mischief. Adults spend much of the day sleeping. Just one thing to remember, it bores easily without variety in its training.
7. Golden Retriever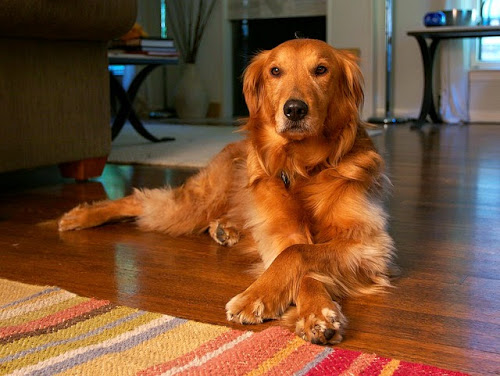 Smart, good-natured, and eager to please, the Golden Retriever excels as a family companion and working dog. And with its wavy blond fur, an amiable nature and playful personality, it is easy to understand why this charming dog is a fave for dog-lovers. Not only is it easy to train, the golden retriever has been known for its intelligence. And like other intelligent breeds, it needs to have a job to do, such as retrieving balls, carrying items in its mouth, or simply waking up family members. You should also remember that a golden retriever is definitely not a watchdog.
6. Dalmatian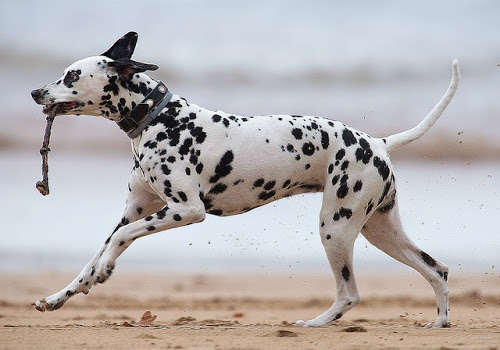 With its super-friendly nature, regal carriage and unique spots, you'll find Dalmatians hard to resist. But this breed is definitely not for everyone. A Dalmatian requires an active owner who can provide plenty of training, socialization, and opportunities for hearty exercise. A Dalmatian must have adequate daily exercise and its high energy level can be exhausting to live with. One thing is sure – Dalmation he will be a great addition to your family given the right combination of love, discipline and training.
5. Shih Tzu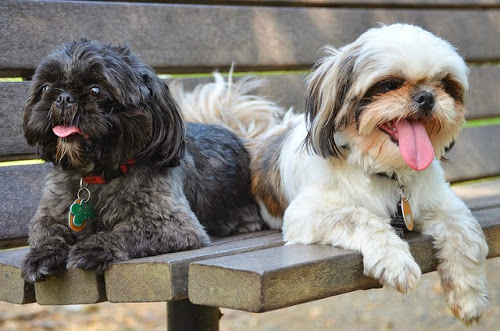 The descendant of regal dogs of China, the Shih Tzu makes a loyal and lively friend. Shih Tzus "little lion" may give poodles a run for their money when it comes to the well-dressed department. All those beautiful conflagration of hair is sure to wow your guests and bring your household more finesse than otherwise possible. Just like the poodle breed, you'd need to put extra effort in keeping this breed well-groomed. Don't worry these dogs have been known to be very warm and friendly. Just don't forget to keep them exercised so they can let all their energies out.
4. Chihuahua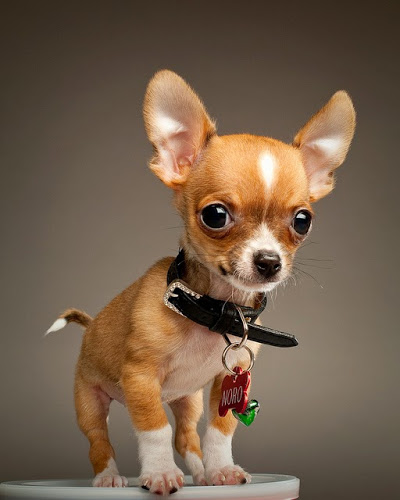 Meet the world"s smallest dog. The Chihuahua is one dog breed many Pinoy love to have at home. Chihuahuas are loyal, entertaining, and affectionate. They love nothing more than being with his family. Also, Chihuahuas are intelligent and fast learners. It"s important to remember to socialize your Chihuahua to children, adults, and other animals.
With its big eyes, big ears, and bigger-than-life attitude, the Chihuahua is the epitome of cocky canine in a petite package. This pint-sized pet is a curious explorer and fears nothing, which makes them good watchdogs.
3. German Shepherd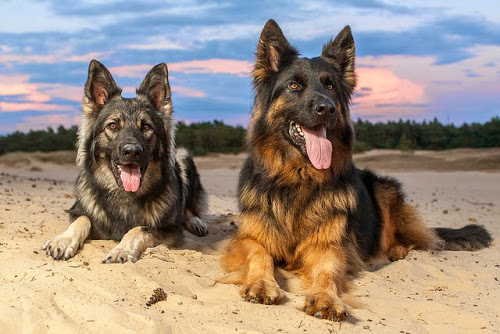 Amazingly versatile, highly-intelligent and protective, the German Shepherd Dog has won Pinoy hearts a thousand times. Added to that, GSDs are courageous, alert and fearless. They will not think twice about giving their lives for their masters. Truly a guard dog.
On the sober side, GSDs are obedient, confident, clever and eager to learn. German Shepherds are cheerful, loyal, and love to be close to their families. They can be wary of strangers, but only bark when they feel it is necessary. This is a high-energy dog who needs a lot of activity and exercise. It is recommended to start training the dog at an early age with a firm and loving hand.
2. Doberman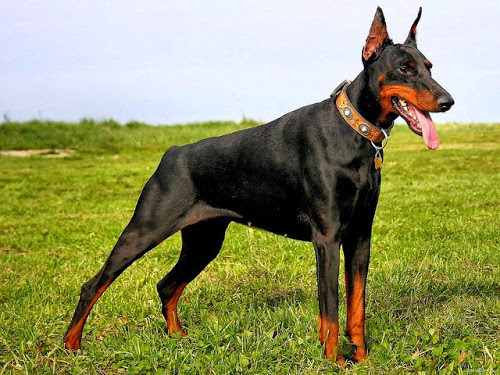 Noble and athletic, the Doberman Pinscher is a courageous guardian. Like a champion boxer, the Doberman is compactly-built, muscular, agile and athletic. Add intelligence, loyalty, gentleness to the mix and you have a courageous guard dog as well as a beloved family companion. These are the reasons why Dobermans are the most revered and most prized dog in our country. In spite of his positive qualities, the Dobie isn"t the right breed for everyone. This able defender is huge at 30 – 40 kg (66 – 88 pounds) , and he"s extremely active, both physically and mentally. He needs a lot of exercise.
1. Labrador Retriever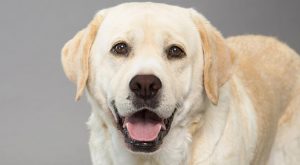 Black Lab, yellow Lab, Silver Lab, Chocolate Lab — take your pick. The Labrador Retriever has won the hearts of millions of Filipinos the world over. The intelligent, muscular and athletic Labrador Retrievers have proven their usefulness and versatility – from fisherman"s companion, to retriever for hunters, to show dog, to rescue dog, to therapy dog and to modern working dog. One role has remained constant: a friendly companion.
There"s one dog job that Labs are hopeless at: watchdog. Nevertheless, the loyal, loving, and affectionate Labs are a symbol of warmth and friendship – making a great family dog.
Just don't forget to harness its energy by exercise and play.