Interesting facts about the Philippine Monkey-eating eagle.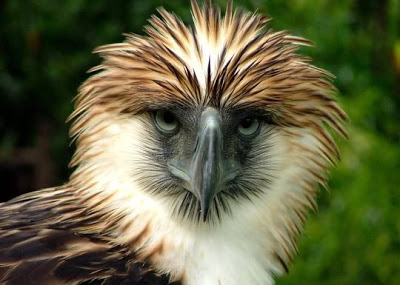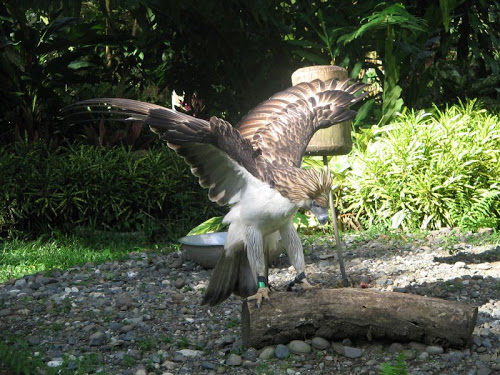 One of the native animals in the Philippines, the Philippine Monkey-eating Eagle (Pithecophaga jefferyi), is a fine forest eagle that is also called The Philippine Eagle or "Haring Ibon,". This eagle known for its extremely deep and compressed bill is one of the largest, strongest and rarest eagle in the world. One can see this creature by exploring the trees on a mountain slope since it is the eagle's nesting site.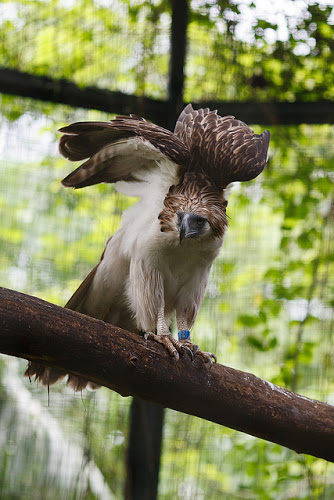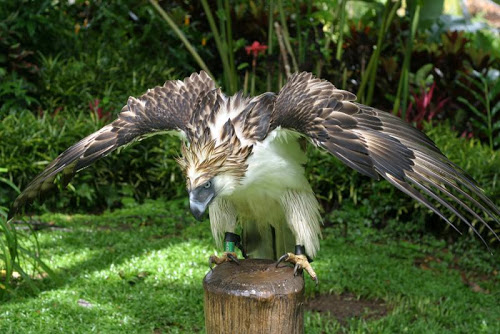 The Philippine Monkey-eating eagle averages around 91 centimeters, weighs about 5 kilograms and with a wingspan of about 2 meters. It is largely brown-backed and white-chested. The eyes and beak are blue-gray, yellow legs, very long tail and with dark large claws.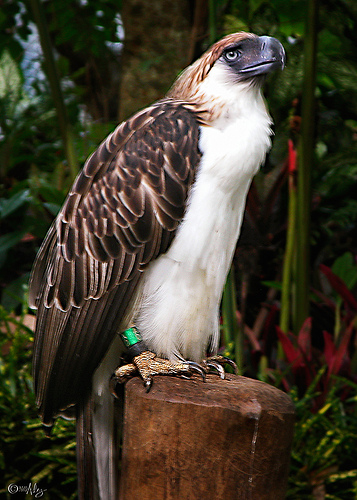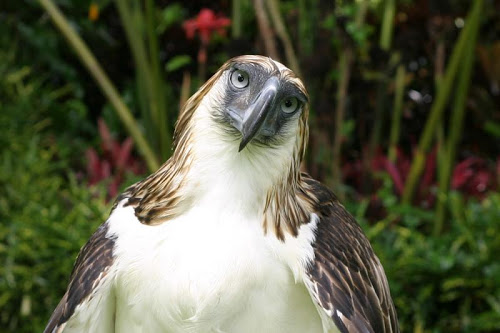 This eagle does not primarily feed on monkey – its diet may consist of flying lemur, Asian palm civets, owls, hornbills, small mammals, snakes and lizards. There have been reported incidents showing this eagle capturing young pigs and small dogs.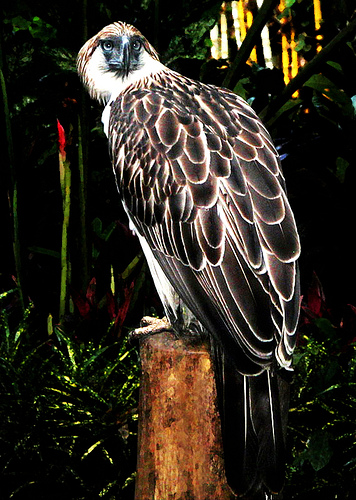 In the wild, the Philippine Monkey-eating eagle can live somewhere between 30 to 60 years. However, due to habitat loss, the 2008 IUCN Red List puts this species on the endangered species of birds. The current population of the Philippine-monkey eating eagle is between 180 to 500 individuals. The Philippine government has addressed the issue by creating the Philippine Eagle Foundation. Measures have also been laid down such as; prohibiting the hunting/trading with the species and protecting the eagle's natural habitat.