These birds really fascinate the imagination of the human mind. From a small songbird down to a gentle penguin, these avian record holders are truly one-of-a-kind.
Here is Part two of 15 Weird and Amazing Bird Facts Around The World. In case you miss the initial post, then go check this link.
High Nests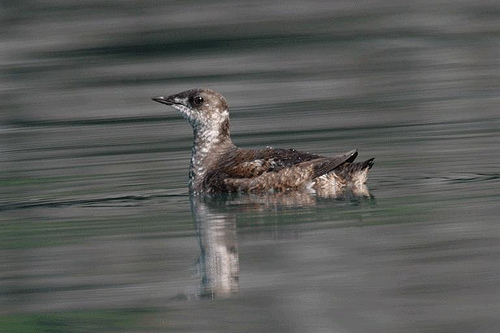 The highest tree nest constructed by any bird is that of the Marbled Murrelet (Branchyramphus marmoratus), a small North Pacific member of the auk family of seabirds. Its nests have been discovered as high as 45 m (147ft), usually on moss-covered branches of old conifer trees.
This may explain why the first formally identified nest of this species was not recorded by science until recently as 1961, in Asia; the first North American example was not found until 1974.
Most Bird Songs Recorded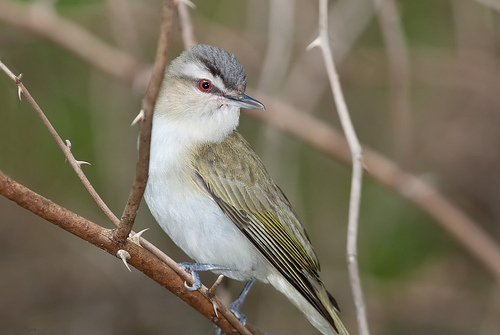 The Red-eyed Vireo (Vireo olivaceus), a small New World species of songbird, has been recorded singing 22,197 songs in a 10-hour period, an average of over 2,000 songs per hour!
Shortest Migration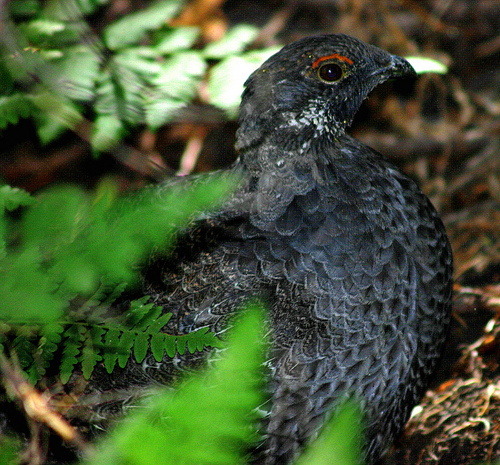 In stark contrast to the thousands of kilometers flown by certain migrating birds, North America's Blue Grouse (Dendragapus obscurus) descends a mere 300 m (984 ft) from its winter home in the mountainous pine forests to deciduous woodlands in order to feed upon the early crop of seeds and fresh leaves.
Smallest Eggs
Surprisingly, bearing in mind that it lays the largest eggs of any bird, the bird that lays the smallest eggs relative to body weight is the Ostrich (Struthio camelus). This is because the egg's weight is only 1.4-1.5% of the ostrich's total weight. A comparable percentage has also been recorded for the Emperor Penguin (Aptenodytes forsteri).
Longest Bird Tongue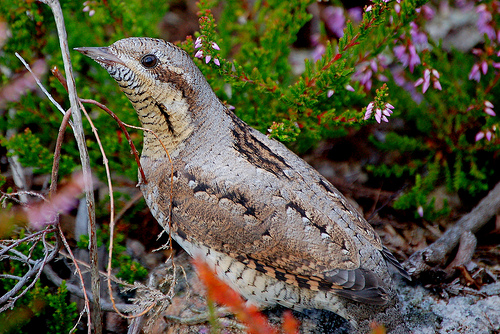 Relative to body size, the longest tongue of any bird is that of the Wryneck (Jynx torquilla), a European relative of woodpeckers. Its tongue is two-thirds of its 16.5-cm (6.4-in) body length. On a human scale, this would mean you could lick your knees without bending over!
Lowest Nesting Altitude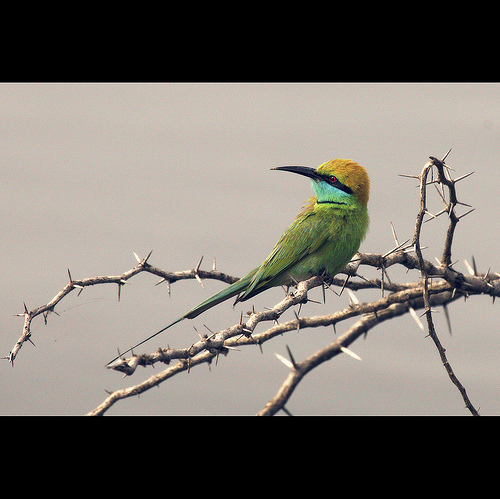 The little Green Bee-eater (Merops orientalis) nests at 400 m (1,312 ft) below sea level in the Dead Sea area of the Middle East. This is the lowest nesting altitude recorded for any species of bird.