A list of the best animal dads in terms of child-rearing.
We all know that raising children is mainly the responsibility of mothers, but in the animal kingdom it doesn't say so. In this article you will be surprised to find out that there are some male animals that are so good in raising their offspring. These fathers show tremendous efforts in providing what is best when it comes to parenting. Below is a list of the 10 best animal father from around the world.
Lion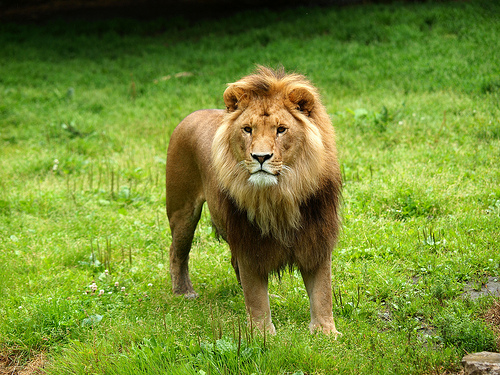 photo link
Barely making it to our list is the ferocious lion. We all know and perhaps seen some documentary films showing how lazy the king lion is. While the lioness and her gang ambush a prey, he is enjoying a fine sleep. When dinner time is ready, he always gets the first cut. But why did I include the male lion in the list, simply put, he is a steady guardian of the gang when he's awake. Gifted with an eyesight, five times better than human eyes, he can survey intruders coming into his territory and he will surely fight it out to death just to protect his pride that can include six to seven lioness and a dozen cubs.
Antechinus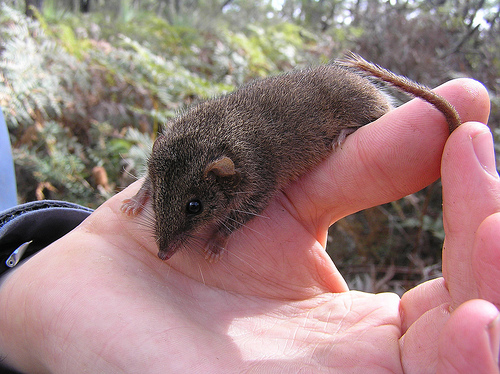 photo link
This Australian mouse makes the cut due to his total determination when it comes to making love. He is what we may call "Mr. Gigolo" of the animal kingdom for the simple reason that while other males would die to get a little action, this Antechinus male actually dies when he gets a little action. Well, not a little, more like a lot. For the record, this little fellow can spend up to 12 hours mating! That he forgot to eat, drink and sleep. His partner benefits from it, letting herself be filled with sperm that may last until the end of the breeding season.
Golden Jackal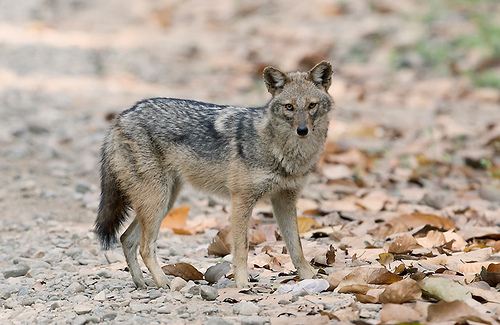 photo link
The Golden jackal which is native to India and what we may call "Mr. Till Death Do Us Part", for this skillful scavenger unlike other animals stick it out with a partner for life. Another good thing about this guy, he knows how to budget the food resources of the family. He fed his kids with rehearse food. What an ingenious way, don't you think so?
Giant Water Bug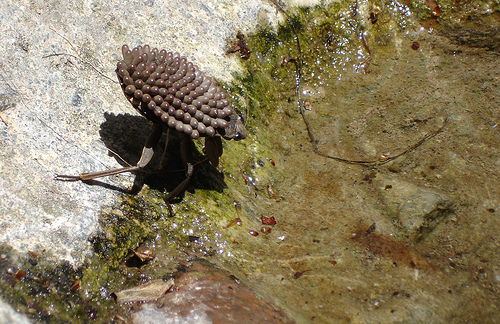 photo link
This guy from Japan is a strong and a ferocious predator known for catching its prey by injecting a special toxin. Also, giant water bugs have a unique way in dealing with pregnancy, they treat it as a team effort. Females lay their eggs on the males' back and the males had to deal with them until they hatch which could take a week. Take note, the male giant water bug carries not just a single egg but 150 eggs! (see photo)
Rhea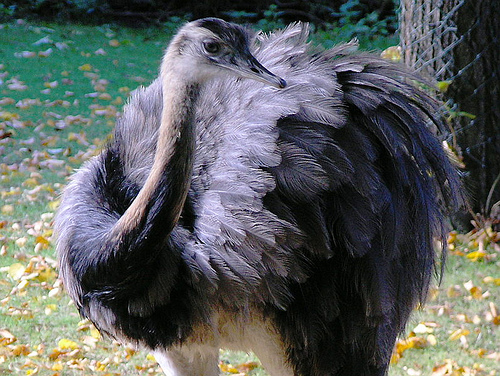 photo link
At first glance it seems like that these South American flightless birds have a rather unusual relationship. A polygamous species, the males flirt around females and can keep up to 12 females in one occasion. But before you get mad at these males, take note that these dads know how to share some burdens in rearing children.During mating season, females in an attempt to get some actions from other males have to leave the eggs to its dad. Poor dad, he is tasked to sit it out for two months incubating up to 60 eggs. At times, he has to bear with just two weeks of food supply. The surprising side of this child-rearing task, dad has to take care of his children for nearly two years as a single parent.
Stickleback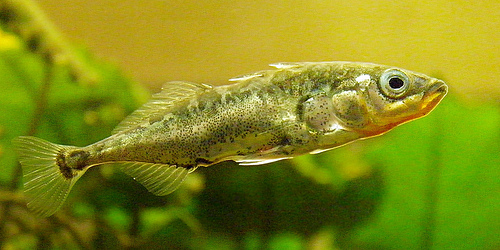 photo link
This wily little fish knows how to attract females. He creates a special "love nest" out of a sticky substance produced by its kidneys. Females are trapped and glued once they get nearer to this love nest and mating follows. The male uses this secretion, which is produced by his kidneys, to create a "love nest." Once built, it's just a matter of time before the females come a-knocking, but they shouldn't get too attached. Once the male impregnates a female and she lays her eggs, he leaves her for another mate. But don't call this dad, irresponsible, he takes care of the eggs, providing them with oxygen-rich and clean air by fanning them at 400 beats per minute for more than half the day—now that's quite a workout!
Jacana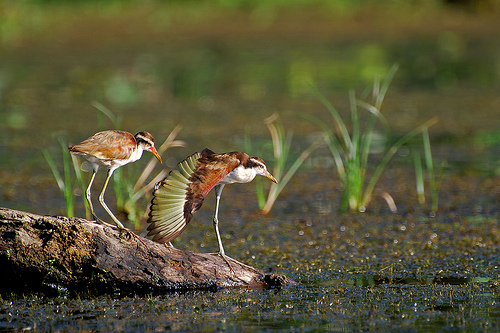 photo link
This dad can pass as a circus performer, what with its ability to "walk on water" by balancing on lily pads. And when it comes to relationship this dad is fantastic, making love with his mate in a nest he himself build. But the poor guy, his belle after laying her eggs, abandons him for another guy. Meanwhile, dad remains on the nest, watching over the eggs to protect them—sometimes from their own mother! Female jacanas often return and smash their own eggs.
Giant African Bullfrog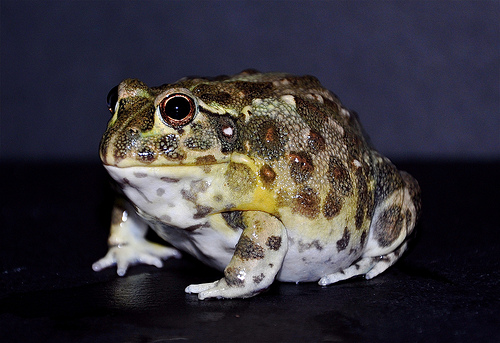 photo link
This dad has a very special way of rearing his children, giant African bullfrog is known to eat all that comes his way and can fit his mouth. This ability comes in handy for this dad since he has to take care of over 6,000 eggs. He will swallow them and keeping them all tucked inside his vocal sacs for six weeks. When the hatching period arrives all he has to do is to vomit and presto, his new little ones see daylight.
Emperor Penguin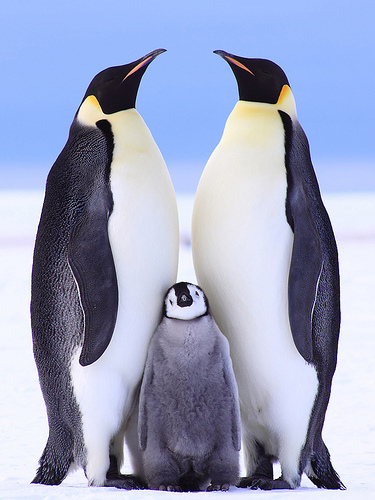 photo link
Our next dad comes from the coldest place on earth, Antarctica and is included in the list for his endurance. He is tasked to keep the egg warm while it mum takes a two-month feeding adventure. This dad, in order to keep the egg warm in subzero whether has two balanced it on his leg. What a novel way, don't you think? At times he will have to ask his fellow males to help him warmth the egg until it is hatched. He too has to provide the baby's first meal until its mother returns with some fish to eat.
Sea Horse
photo link
Topping our list is the sea horse, a monogamous sea creature and a very special sea creature at that. Believe it or not male seahorses are the ones who get pregnant at times carrying in his body up to 1,000 babies at a time! A tall achievement for a small sea creature, but take note, the male sea horse has been known to eat a few of his offspring as well.
Check out:
10 Best Animal Moms