Don't ever mistook them for piglets – and even if they "grew up", they will still remain "small" pigs. Meet the Teacup Pigs!… the cute miniature pigs that never grow up.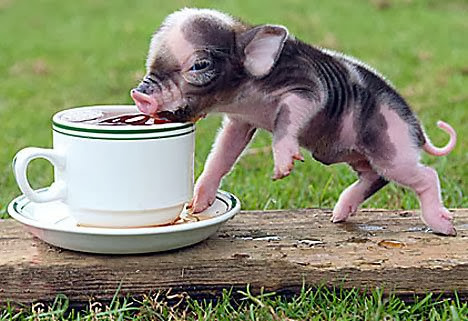 The Teacup Pig, also known as the Pennywell Miniature Pig, is a small breed of pig that was developed at Pennywell Farm in Devon, England. A newly born one, weigh about half a pound and can fit into a teacup. An adult Teacup pig grows to about 12 -16 in. tall and weighs approximately 64 lbs. As pet, Teacup pig is now gaining popularity among celebrities. When sold as pets, these pigs must come in pairs. Why? … because these pigs need companions to deal with harsh winter nights. Due to high demand and the limited supply, Teacup pig average selling price is $1,100 each.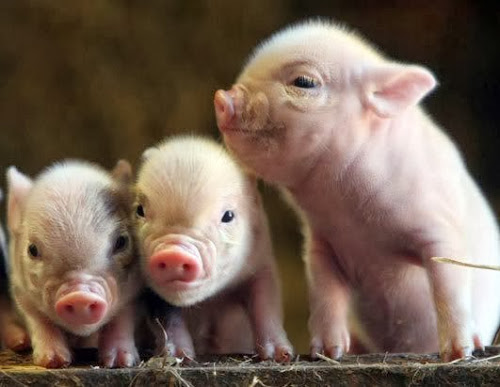 In 2007, Chris Murray (the breeder), introduced the first Teacup pigs to the public. It is reported that Teacup pig originated from Kune Kune pigs, a New Zealand type of pig, and is the product of a laborious 9 year breeding program.
Teacup pigs are highly intelligent pig and are easily motivated by foods. However, they too can easily get bored if not given the proper stimulation. According to experts, teacup pigs are social animals; and if they are kept in pens, they become quite irritated and may spend a miserable adult life.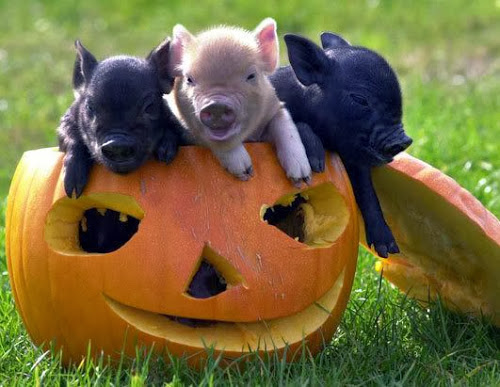 Teacup pigs make fantastic pets and some celebrities owned or adopted one. Victoria and David Beckham adopted a Teacup couple in $2,300, whom they call Elton and David. Other celebrities that owned or adopted Teacup pigs includes; Paris Hilton, who bought just a single pig and Rupert Grint, who in 2009, adopted a pair of this miniature pig.
Teacup Pig video