Folks visit North Captiva Island for the beach, for the blue sky and for the Florida memories.
The island, just off the coast near Fort Myers, is reachable only by boat and it's the year-round home of just about 50 people. But to think that they're the only residents you'd have to leave out quite a few others.
For starters there are manatees, loggerhead turtles and more migratory birds than can be counted.
Let's start with big, huggable manatees.
Manatees
Manatees head for a 17-acre park, Manatee Park, just upstream on the Orange River, practically within Fort Myers. It's your single best bet for seeing them up close but it's a nice county park besides. About 150,000 visitors hit the park every year, but it's orderly and well maintained and the animals are just as magnificent as you can imagine.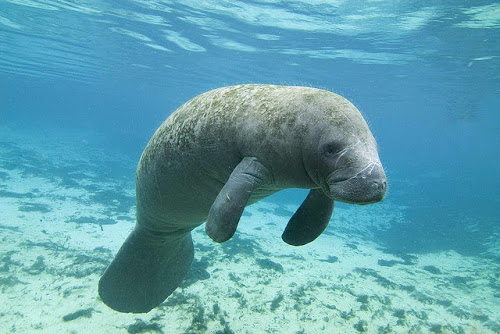 photo link
Dolphins
Dolphins may make their presence known at just about any location in the greater Fort Myers area (excluding most places on land). A wealth of tours can almost guarantee you'll see a fair number of dolphins – nearly year round. For more active travelers, a guided kayak tour will get you a little closer and perhaps even within arm's reach. Particularly along the Fort Myers beach waterfront, kayak tours will frequently bring guests into contact not only with dolphins but with herons, otters, roseate spoonbills, even bald eagles, and alligators. Of course, with some of them you won't want to get too close!
Birds, Birds, Birds
We started the long list of birds above, but Florida's gulf coast is a paradise for birds who seem to arrive from all over the continents. Pelicans, egrets, and herons are majestic and not hard to find. Start at the J.N. "Ding" Darling National Wildlife Refuge on Sanibel Island and you're likely to see everything from brown and white pelicans to egrets, ibis and even osprey.
The National Audubon Society runs the Corkscrew Swamp Sanctuary which is home to storks, owls and warblers. And the Six Mile Cypress Slough Preserve is home to more wading birds than anywhere else in the area.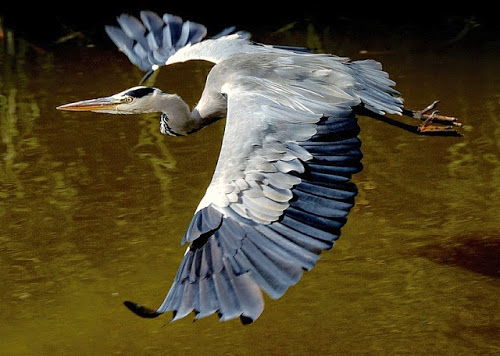 photo link
Sea Turtles
Loggerhead Sea Turtles are endangered and extremely popular with travelers. It's not just because they are cute (though they are). Around May of each year, turtles return to their home beach to lay eggs. Sites where they are likely to return are now tightly controlled by the Florida Fish and Wildlife Conservation Commission so that folks with their lights don't confuse the young turtles. They list all the places where you are likely to see the turtles. Adult females can weigh 350 pounds (on land) so while they're hard to miss they're not the kind of creatures you want to mess with.
Turtle Time is the Fort Myers monitoring organization for sea turtle activity in the area. In addition to loggerhead turtles, they also monitor green turtles, hawksbills, Kemp's Ridley turtles and leatherback turtles. Leatherbacks are the biggest reptiles on the planet, and at sometimes up to feet long, they're impressive.
By law, visitors can only approach sea turtles in the permitted areas, and under supervision. So check with the relevant authorities. They'll make it easier for you to find the turtles and safer for the turtles, too.
On North Captiva Island
North Captiva Island is nearly half-covered by a nature preserve for the protection of wildlife. While some of the island is simply beyond reach, most of the southern half of the island is given over to trails and open beach that lets visitors get a first-hand look at the island's considerable migratory bird population. A few Nile Monitor Lizards are usually springing through those same trails. There are also a few wild bobcats left though are much harder to spot.
You're more likely to run into the great egrets, osprey and various kinds of hawks. Although that's just the beginning of the bird population. Some guided tours will always be happy to give you more information on the types and kinds of feathered friends who happen to be visiting the island at the same time you are.
Offshore Marine Life
As all visitors get to north Captiva Island on a boat, it's a wonder most of them seem to get right on another boat as soon as they get here. This can be explained by paradisiacal numbers of fish, fowl and marine life that make a home in these waters. Of course, dolphins and manatees are abundant, but so are all kinds of sport fish and sharks. SCUBA diving and snorkeling, as well as kayaking tours, are a terrific way to run into all kinds of creatures. No matter what particular species you're seeking out, there is someone who will be happy to lead the way or to point you in the right direction.
Lastly, all of the houses for rent with Barnacle Island Resort on North Captiva Islands come with free kayaks. So there's never a problem to find the local wildlife. That can include guided tour packages, or fishing. It also opens the entire mangrove wilderness as it's never been open before and a guided eco tour will give you the best trip inside to some of the island's wildest and most unexplored territory.