Five different breeds of dogs and their idle owners.
If you are planning to buy a dog to add the companionship of a pet, think twice, owning a dog requires a great amount of work. If you are honest with yourself and realizes that you are on the lazy side, all you have to do is pick a dog that can do with less space, less maintenance and eat up less of your time.
Listed below are 5 dog breed that suits lazy people. Before choosing the right dog, you must first take into consideration the amount of time the dog will require and the amount of time you are willing to put into taking care of you would be a pet.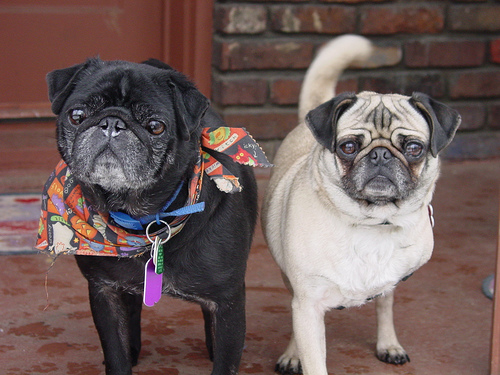 photo link
PUG
These wrinkled little balls of shedding fur, stubby and compact body dog breed fit well for with lazy people. Pugs range from 12 inches to 14 inches and weighs from 13 to 20 pounds. Pugs have soft and smooth coats and its colors are typically silver, apricot-fawn or black, with clearly-defined black markings on the face.
Pugs are playful, funny and very sociable, so it can get along with people and other dogs. Pugs may sometimes be stubborn, but it is typically a pleasant and happy dog. Pugs belong to the passive breed, thus a few exercises will make their day. An excellent apartment dog, a walk each day will provide ample exercise for these lovable breed.
Rat Terriers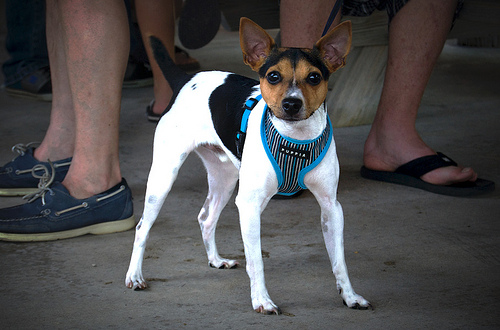 photo link
These dogs weigh between 14-23 inches and weighs between 12 and 35 pounds. Rat Terriers can be of different color combinations including red and white, tri-spotted, solid red, black & tan, blue & white and red brindle. Rat Terriers have short, smooth coat and requires less grooming.
Rat Terriers are energetic and lively thus it require lots of exercise. They can also be quite vocal during playtime. These dogs are ideal watchdogs. Rat Terriers will do okay living in an apartment. Rat Terriers love to dig and will dig themselves out of a fenced yard.
Bulldogs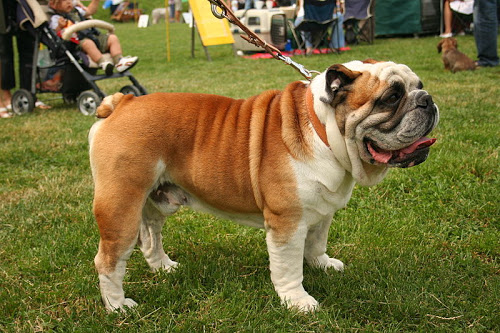 photo link
These stocky little dogs have a powerful, low-slung body with wide shoulders and a massive short-faced head. are quite intelligentthe Bulldogs are gentle, quite intelligent and well-behaved breed that are excellent companions for the whole family. Bulldogs weigh between 50-55 pounds and can reach a height of 14 inches.
Bulldogs colors are typically brindle, white, red, fawn or patched. These dogs have short and smooth coats that need little grooming. The bulldog is friendly, gentle and good natured dog breed. Bulldog fall under less active breed, therefore it requires minimal exercise to keep it happy. A daily walk plus a nice apartment dog is all the dog needs.
GREYHOUND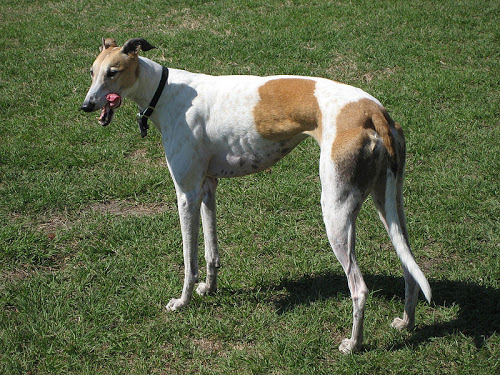 photo link
GREYHOUND – are slim and graceful dogs. Typically, Greyhounds have curved spine and folded-over rose shaped ears. Their front legs are straight and their back legs are very powerful. Greyhounds height ranges between 28 – 30 inches and can weigh up to 70 pounds. Greyhounds come in any color, plain or multi-colored. Its short, smooth coat requires constant brushing.
Loyal, sweet and loving, Greyhounds suit well as a companion dog. Greyhounds should be allowed to run free at least once a day and can do well in an apartment.
CHIHUAHUA
photo link
These dogs make great pets for nearly anyone, lazy or not.Chihuahuas range from six inches to nine inches and normally weigh under six pounds. Chihuahuas have either short or long coats. The short coat is soft to touch and only requires minimal grooming. The long coat is soft and can either be straight, wavy or curly. The long coat needs occasional brushing to keep it from matting.
These dogs are extremely loyal to their masters and require medium to low training. Reserved when it comes to strangers, the Chihuahua makes a good watch dog. Chihuahuas can do well in apartment dog, but require little exercise to remain happy.Makes a great companion for the idle people!