Today, anyone can enjoy owning a cat. They suit well as pets or companions. Cats, unlike other pets require minimal maintenance. A cat can also help you forget an exhausting day at work or at school. It can cuddle up to you and purr.
Ask any cat lover and he will agree with me that owning a cat is fun. Yet, for those who do not own a cat, they may say that having one requires a demanding task. Actually, they are the easiest pets to own. Cats do not require much from their owner, all you have to do is to feed it regularly and give it a shelter.
Having a cat in the household will definitely be an experience you do not want to miss. All you have to do is to pick one type that will best suit your personality. Lots of breeds are available out there to choose from. Each breed carries with it a distinct personality. The best thing a prospective cat owner has to do is to pick the best breed that will satisfy his need. Here are the top 5 breeds that you can choose from.
The Persian Cat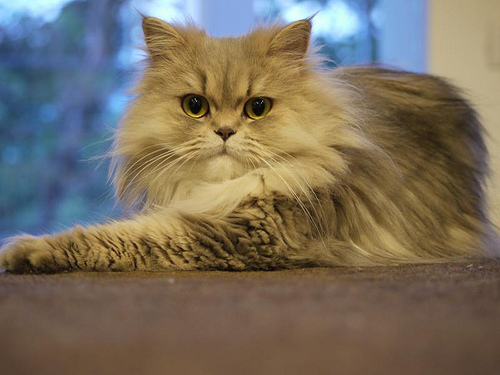 photo link
Considered as the most popular cat breed, well-known for their lovely thick coats and sweet, gentle nature. Persian cats come in different colors; grey, black, orange and the much-loved white ones. Although, these cats require regular grooming, owners are rewarded by the cat's loyal and loving personality.
The Siamese Cat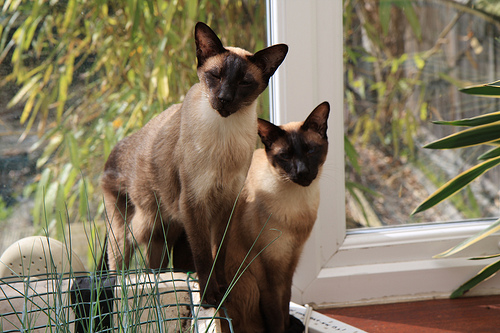 photo link
Another popular cat breed that most people pick for pet. A cat breed native to Siam (now Thailand), Siamese cats are nice looking, but are likely high maintenance ones.
Known for its large ears, Siamese cats are slim, athletic and love to communicate with his master through yowling in a rasping voice to get some attention. They have short fur and lies close to their skin. They love to be stroked, and are extremely loyal and close to one person. They are very intelligent and loving.
The Maine Coon Cat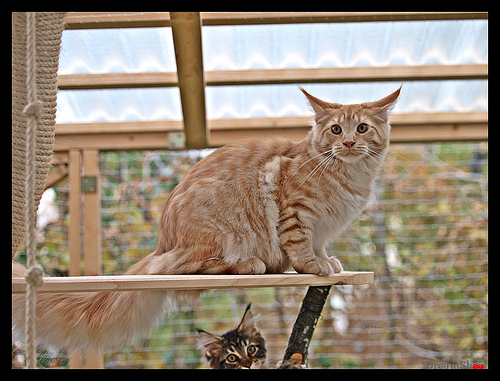 photo link
An ancient breed that suits well to different climates and environments. Regarded as the original American long-hair cat, Main Coon cats have a playful and enjoyable personality.
These cats are one of the biggest domestic breeds. Average weight for males range between 12 to 18 pounds, while females can weigh from 10 to 14 pounds. Though Main Coon cats have long fur it requires minimal grooming.
The Ragdoll Cat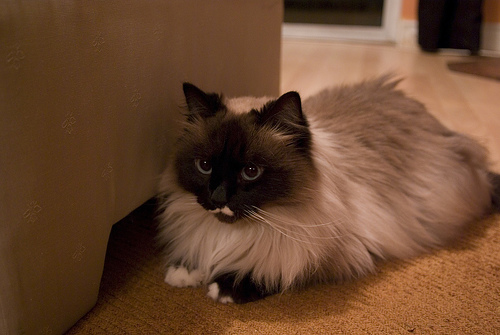 photo link
Ragdoll cats are popular for cat lovers due to its laid-back personality. They are extremely cute what with its medium-length coats that need regular grooming to maintain its beauty. 'Raggies' as they are commonly called because their first instinct is to limp into your arms the moment you pick one up. Ragdolls are big cats with males weighing up to 20 pounds and females can grow up to 15 pounds. These blue-eyed beauties are so affectionate that they will follow its own anywhere. And since they are so docile, try not to let them wander outdoors since they can't protect themselves if attacked by another animal.
The Burmese Cat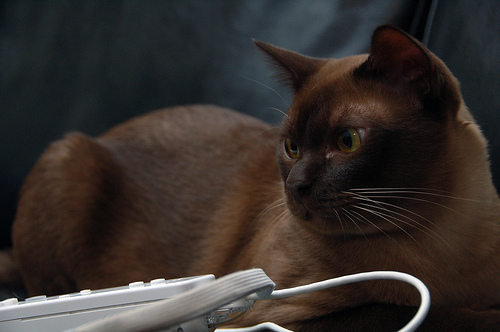 photo link
This cat breed really is of the playful type and is a good choice for a companion or a household pet. Burmese cats require little grooming at all since they have very short fur. They have big yellow eyes and very satiny hair. Stroking their hairs are enough for grooming. Burmese cats like Siamese cats are too vocal, but they only have softer voices. They can get really bonded and trusting with their owners.