10 cute picture of cats that add spice on a Christmas tree.
Are you running short of Christmas tree decors? Why not hang or put a cat as deco, just for a change. Who knows, Santa might love the idea and in return put a bagful of toys underneath.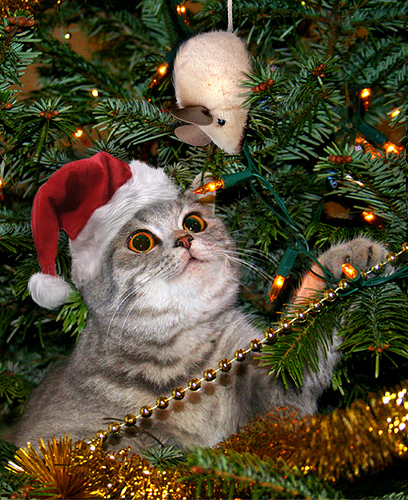 My oh my.. free lunch…
My dream is to scale Mt. Everest. This is a good training ground.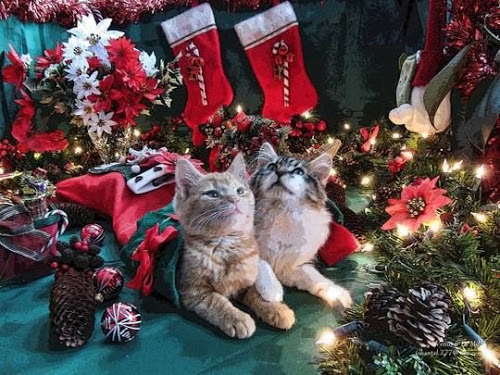 Cat 1: I said "Don't move… We are hired to act as stuff toys"
Cat 2: Sorry buddy, but I'm mesmerize by those bright blinking lights.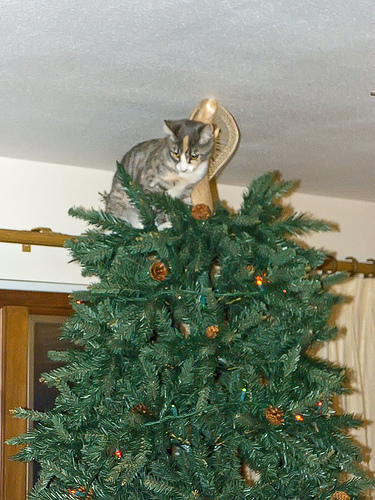 No, I haven't conquered Mt. Everest. The photo was just pasted upside down.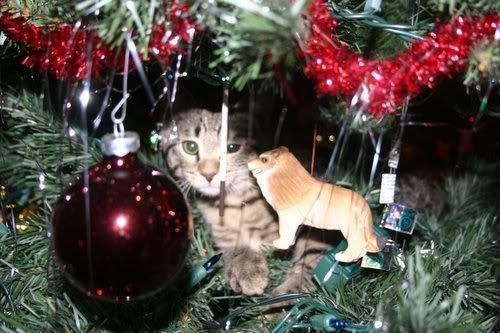 Toy: Look into my eyes. you are now under my spell.
Cat: Stop that craft.. It ain't gonna work for me.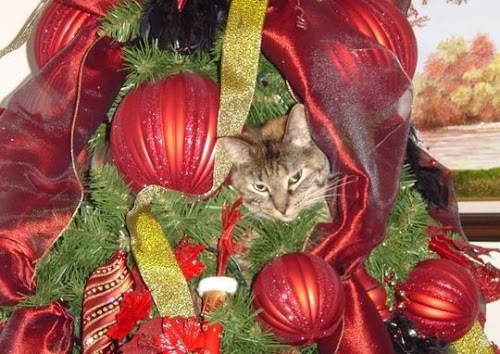 I love red, but my favorite color is blue.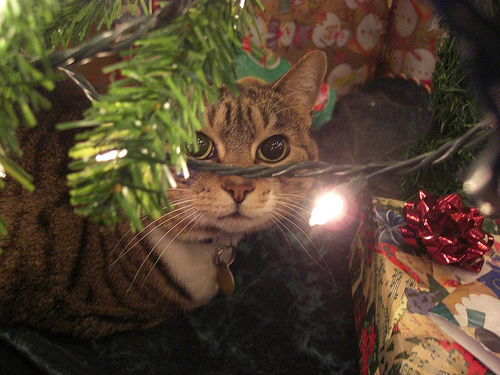 Thanks Master… Now, my lovely whiskers shine.
It's true.. I saw mommy kissing Santa Clause.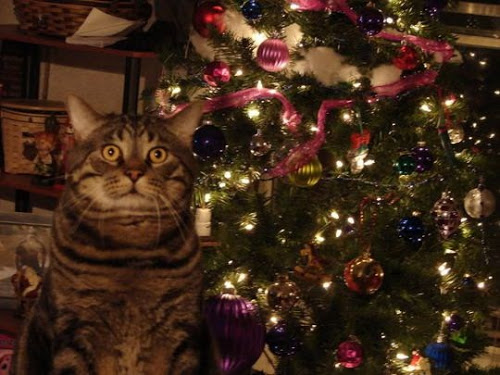 What? You taught, I'm one of those Chinese New Year cats..
I'm the only black cat on the list. Allow me to show you my favorite black magic stuff.
MERRY CHRISTMAS EVERYONE