Some interesting facts about the dog breed – Golden Retriever.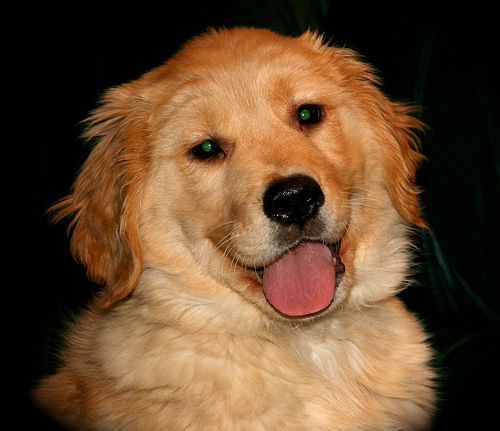 photo link
The Golden Retriever originated in Scotland in 1800s. Lord Tweedmouth developed the first litter by crossing a male yellow-colored Retriever with the now extinct Tweed Water Spaniel dog. It was first called the Golden Flat-Coat but later on giving the name Golden Retriever. Originally, the breed was used as Gundogs in retrieving shot waterfowls during shooting parties. The first Golden Retriever Club was founded in 1913. In 1925, the breed was recognized by the American Kennel Club (AKC). Aside from a good family companion, Golden Retriever serves as a bird dog, a therapy dog, a drug-snipping dog, and a service dog for the blind.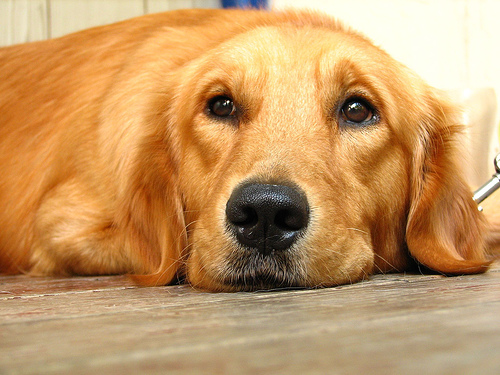 photo link
The Golden Retriever is an active, medium-sized dog. As its name implies, the water-resistant coat comes in cream to dark gold in color. The inner coat is dense, while the outer coat is sleek and water-resistant. This sturdy dog has a broad head, straight muzzle, black or brownish nose, and medium to large brown eyes. Males average between 56-61 cm while bitches around 51-56 cm. Males weigh between 27-36 kg and bitches between 25-32 kg.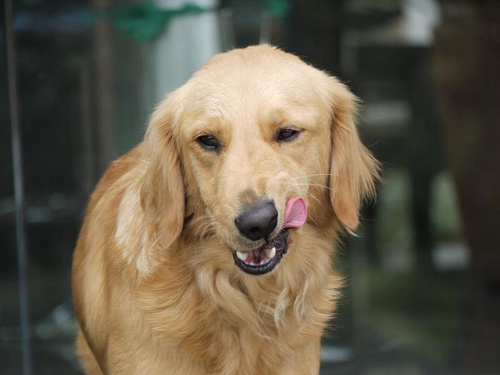 photo link
Golden Retrievers are known to be intelligent, well-mannered loyal, gentle and confident dogs. They are highly trainable and can learn tricks easily. Their playful and friendly nature, get them along well with people, other dogs and cats. Interaction with people who show leadership makes a golden Retriever happy. At times, it tends to make behavioral issues like being destructive, and/or over-excited if not given regular exercises. Though not a good watchdog, it barks loudly to signal a stranger's approach.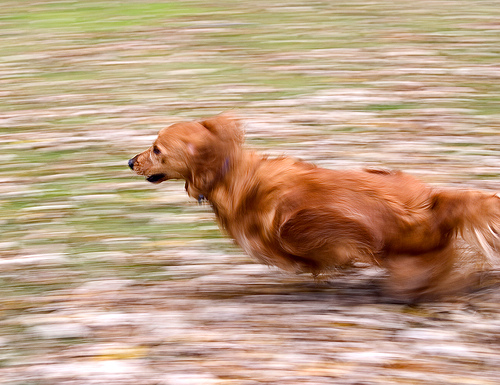 photo link
A medium-maintenance dog, a once-a week grooming is required, and daily grooming during heavy shedding. The smooth, dense coat needs to be combed and brushed regularly. Bathe only when necessary. Also, ears must be regularly clean to avoid infections. Golden Retriever is an average shedder. This breed can do along well in an apartment.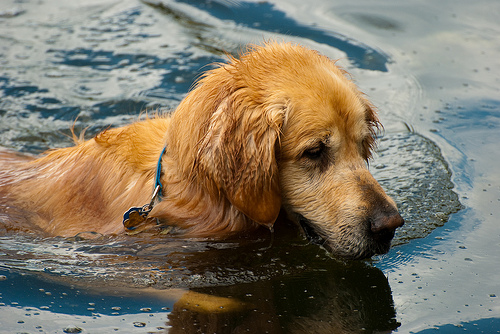 photo link
Golden Retrievers can live between 11 to 11½ years, but are prone to specific ailments. The breed's common diseases include: Cancer, Hip and elbow dysplasia, Heart disease and Eye diseases, including cataracts, glaucoma, progressive retinal atrophy, heart disease, and joint diseases.