These animals may appear to be harmless during the day, but watch out… when darkness falls, they are extremely active and are known to be excellent hunters!
The animal kingdom has true "Master of the Night" creatures. These nocturnal animals gifted with a keen sense of smell, remarkable hearing ability and outstanding night vision have adapted to living in darkness in intriguing ways. Read on to know the top ten nocturnal animals.
1. Owl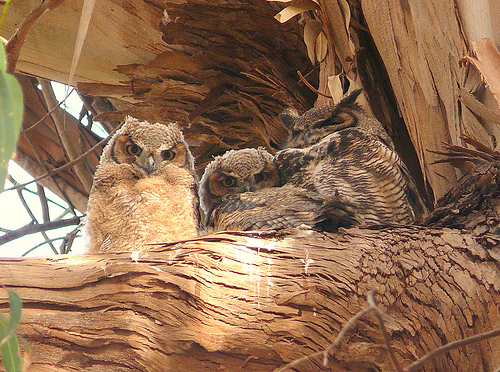 photo link
There are more than 200 species of owl that are found in all corners of the globe except in Antarctica. A nocturnal bird of prey, owls generally inhabiting grasslands, rainforests, tundra and woodlands. Unlike other birds that have theirs on the side, owls have their eyes, face forwards which give them excellent binocular vision. Another remarkable feature of owls is their ability to make "silent flight" due to their thick plumage which absorb the sounds their wings make in flight. Owls use their extremely well developed hearing and eyesight hunt for prey such as rodents, frogs, fish, other birds and other small mammals.
2. Flying Squirrel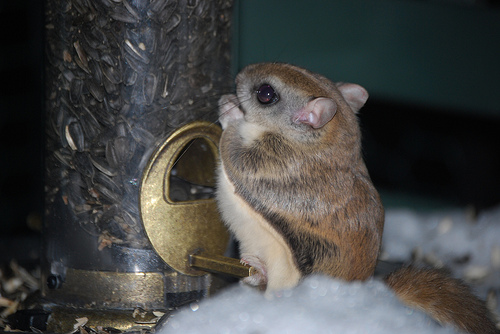 photo link
The Flying Squirrels (Petauristini), are a nocturnal gliding mammals consisting 43 known species. Though they lack the ability to go on sustained flight, flying squirrels have developed a remarkable way of navigating its way along tree branches. Possessing loose skin that connect its front and hind legs, flying squirrels will have to spread their legs wide apart to make this maneuver. The tail acts as a stabilizer in flight and steering is controlled by adjusting the tightness of the patagium. The flying squirrels main diet includes leaves, flowers, seeds, bulbs, barks, nuts and roots. Insects, eggs, small birds and other small animals are also on their food list.
3. Mink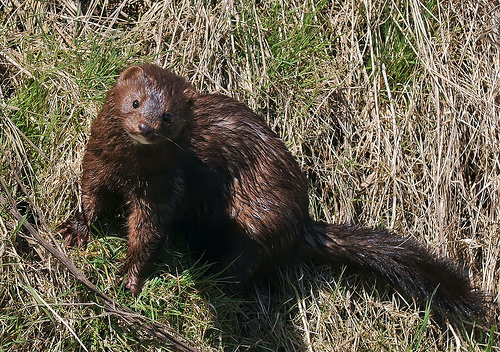 photo link
The Mink (Mustela vison) is widespread across North America, northern Europe and Russia. There are two known species, namely: the American Mink and the European Mink. They live along rivers, streams, lakes, marshes and ponds. A remarkable feature of minks is their excellent sense of smell that aid them hunt for prey. Minks utilize their noses to sniff on possible prey, which includes: muskrats, fish, rodents, rabbits, frogs and small birds.
4. Honey Badger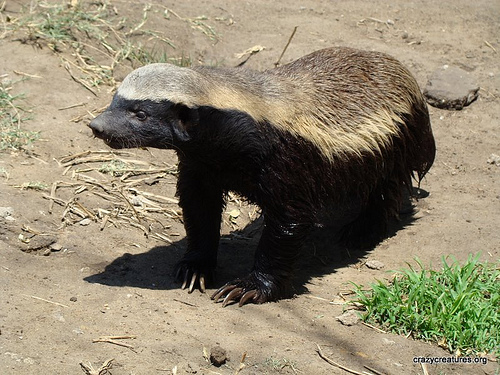 photo link
The Honey Badger (Mellivora capensis), or Ratel are found in Asia and Africa inhabiting forest areas, grasslands and savannahs. They can easily be distinguished by their stout claws, black short legs, and short tail. These nocturnal animals spend the day sleeping in burrows, but will come out of their burrows at night to hunt for prey, which includes: reptiles, small mammals, rodents, ants, termites, fruits and berries.
5. Slow Loris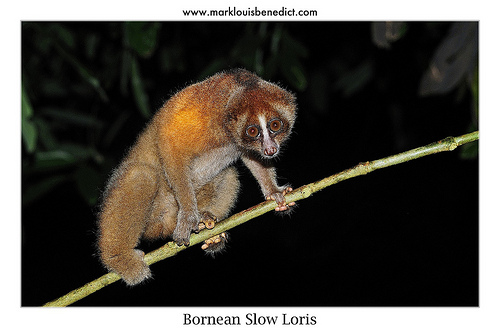 photo link
Found in tropical forests across southeast Asia, Slow Loris is a slow moving, tree-dwelling primate. A distinguishing feature of Slow Loris is its soft yellowish-brown coat mark with a black stripe that runs along its back. Its round-shaped face shows large eyes and small ears.Though it has a short tail, Slow Loris is an excellent tree climber… thanks to its powerful feet and hands with opposable thumbs. Setting an ambush, it patiently waits for its prey and when an unknowing victim falls on its trap, the slow loris makes a swift movement. Slow Loris feeds on insects, small animals, birds" eggs, fruits and shoots.
6. Catfish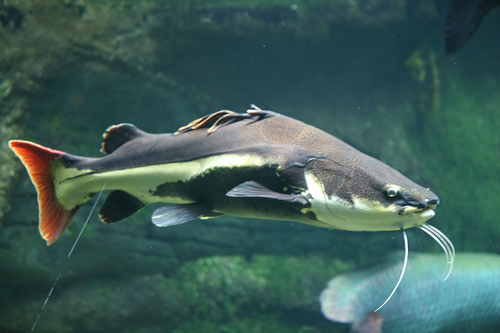 photo link
From the order Siluriformes, catfish are generally large bony fish. A remarkable feature of catfish is its barbels (similar to cat's whiskers) which it uses to search for foods at the bottom of shallow waters. One species of catfish is known to have the ability to "walk" on land. Using its pectoral pins and tail, it can "walk" across land in search of deeper ponds.
7. Tarantulas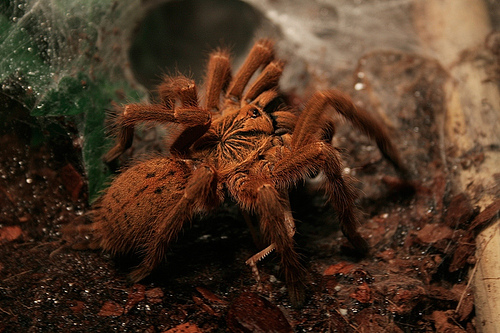 photo link
About 900 known Tarantula species are found living in deserts, rain forests throughout arid, tropical and subtropical regions of the world. A very crafty night hunters, tarantulas set up an ambush to catch prey that includes insects, frogs, mice, lizards and birds.
8. Hedgehogs
photo link
There are 16 extant species of hedgehog that are local to Africa, Asia, Europe and New Zealand. Known for its spines, hedgehog averages about 7 to 14 inches long, and weighs about 1/2 lb to 1.5 lbs. They are generally nocturnal, spending their day sleeping in burrows or in a hole in the ground. When darkness falls, they busied themselves searching for prey that includes insects, caterpillars, frogs, lizards, mice, snakes, small birds as well as plants and fruits.
9. Foxes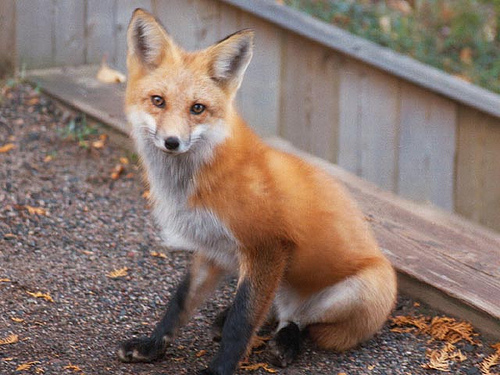 photo link
A foxis small to medium-sized animals that have a long, slim nose, and a bushy tail (brush). Fox grows to an average of 50-90 cm, in body length and weighs about 6-10kg. Fox uses its excellent sense of smell, exceptional hearing and sight to hunt for prey at night. Its diet includes: fish, rodents, rabbits, snakes, amphibians, birds, as well as fruits, grasses, and eggs.
10. Bats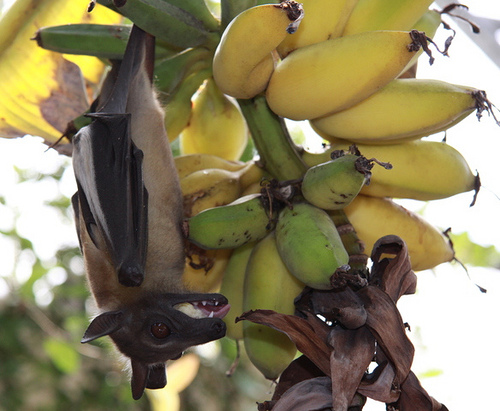 photo link
Bats are the only mammals that are exceptionally well-equipped for night actions! Using "echolation," meaning the ability to "see", bats are perfect night hunters. In the course of flight; they emit high-pitched sounds and listen to the echoes (sonar) to locate positions of prey and other nearby objects, allowing them to navigate in total darkness.