10 cute pictures of dogs and cats that will freshen your morning.
Another compilation of cute pictures of cats and dogs, doing what they know best… Make us happy!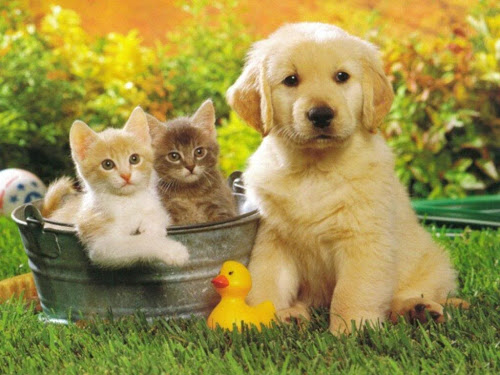 Golden Puppy: I can't believe what I'm seeing? My Dad is in bed with another woman!
Kitten 1: Hi..hi..hi.., aren't they a sweet couple?
Kitten 2: I hate them!
Duck: Thank God, I'm a rubber toy.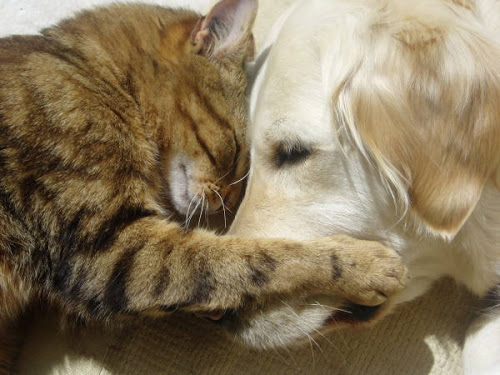 Dog: I'm done, my kid knows my secret.
Cat: Just go to sleep, Sweet Baby James…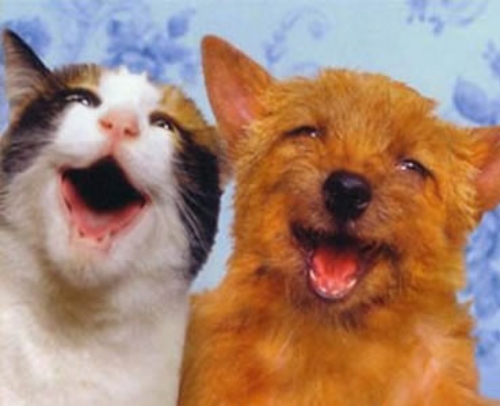 Cat: Ha, ha, ha,… hope Big Mamma Cat won't fart.
Golden Dog: Don't you worry, Old Black Dog is not the sniff-type breed.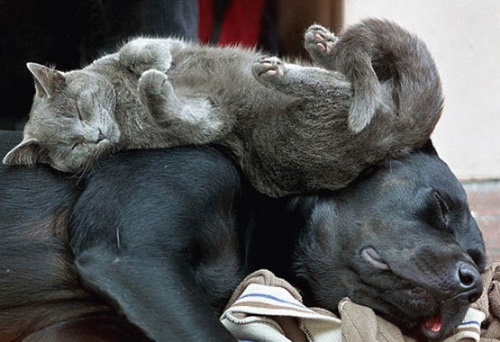 Dog: Stop fooling around, buddy.
Cat:Okay, all I need a soft cushion to lay my tired body.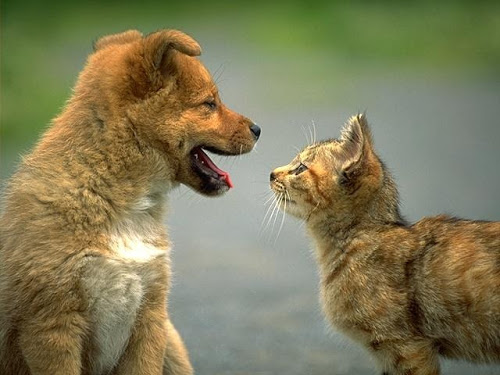 Golden Dog: Good morning, Sunshine… Look, my wisdom tooth had popped up.
Cat: Gee, wisdom tooth? … What are you, human?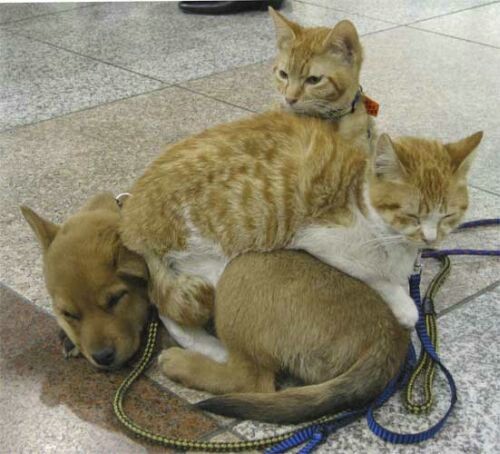 Mother Cat: Yak! this isn't our baby?
Father Cat: Relax… she's just inspecting some odd wisdom tooth.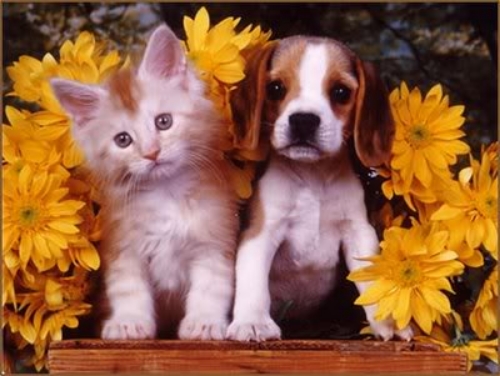 Cat: Gosh… the sun is high-up and yet those two lazy babies below are cold dead.
Dog: My…Oh…my… our masters will surely get hot under the collar.
Cat and Dog: No cause of alarm, brothers. We're just out from our graveyard shift.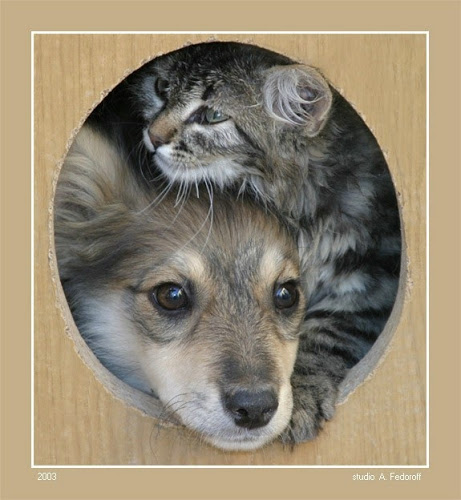 Dog: Why are we confined to this cell?
Cat: It ain't no cell…we're on a cardboard box.

Cat: Those guys are up to something.
Dog: Stay put partner. If ever they move a little closer, we will tear their bodies apart.