The Animal Kingdom adds another member to its growing list of bizarre creature. And this time it is neither a land animal or a water dweller. It is the combination of both environment! amphibious centipede, which can thrive both on land and in water.
Turning over rocks beside streams, George Beccaloni, honeymooning with his bride in Thailand in 2011 accidentally came across a giant amphibious centipede.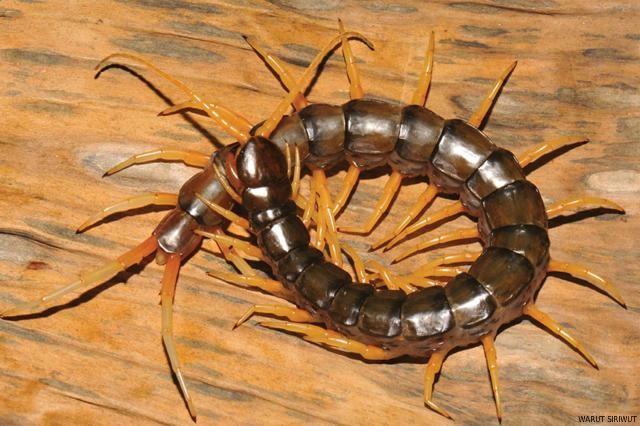 photo link
Considered as a "historic" discovery, the creature named Scolopendra cataracta was recently fully described, in the online science journal ZooKeys.World The new species belonging to the Scolopendra group of centipede behemoths behemoth measures a monster measuring 20 cm (7.9 inches) is found in Southeast Asian freshwaters.
Upon seeing the monster centipede for the first time, Beccaloni uttered "It was pretty horrific-looking: very big with long legs and a horrible dark, greenish-black color."
He managed to capture the specimen and put it in a large container of water where it swam like an eel. Beccaloni brought his centipede back to the Natural History Museum in London to undergo further studies.