12 cute pictures of kittens in a shoe.
Awww! What do these cute kittens doing in a shoe. Sniffing, sleeping, exploring – whatever their reasons are, they're just simply adorable!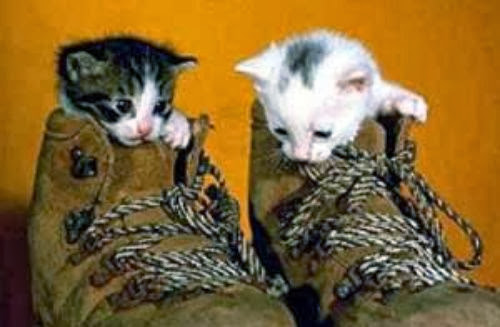 Scottie: How did you managed to move yours a couple of inches?
Cotton: Just grasp the lace with your left paw, move your face forward and make a big push using your hind paws.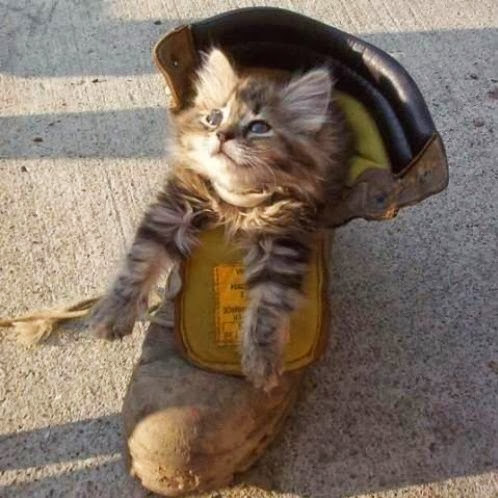 The spirit is willing, but the flesh is stuck.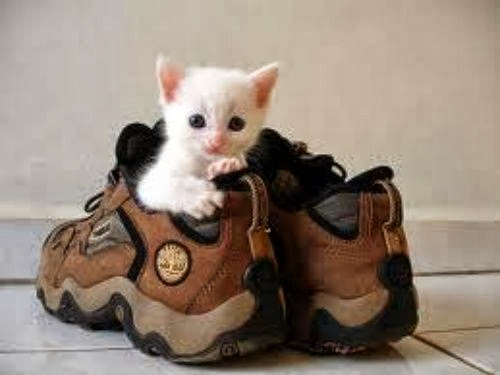 This is the worst part of having a white fur, you can't be invisible.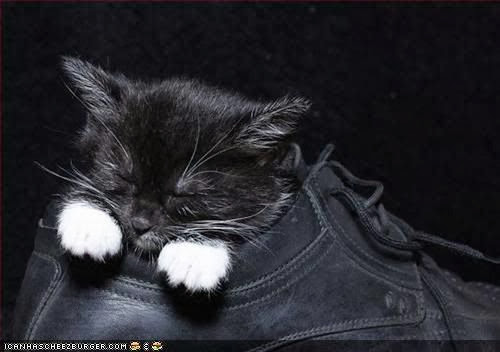 My, Oh, My…. My master thought I'm a sock.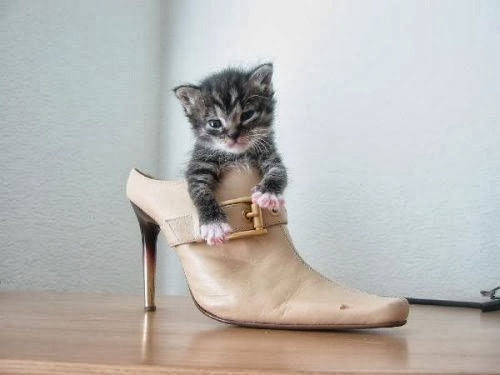 Someday, I will be a fashion model.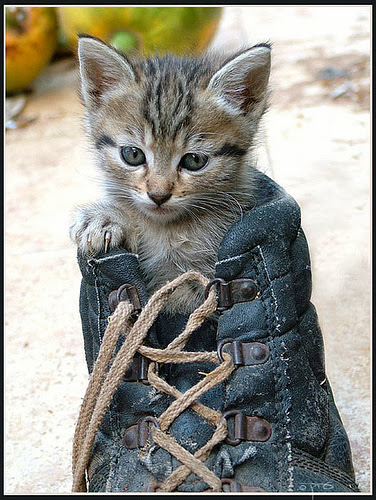 Here I go again, about to do some mountain climbing.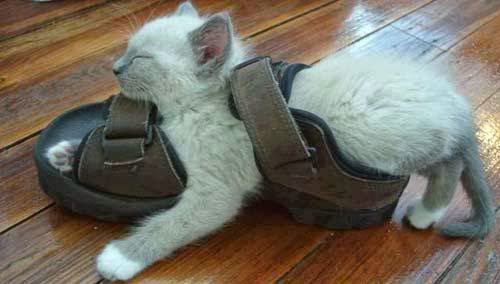 What a way to maintain my sexy figure, spending some minutes in a thread mill.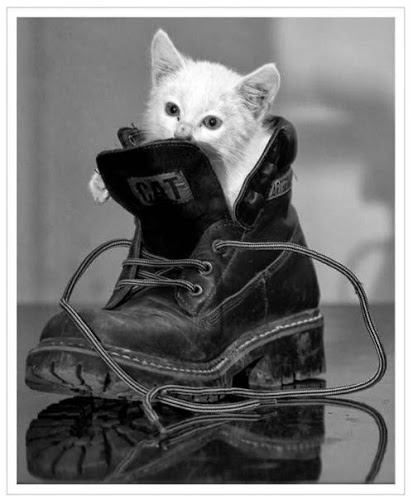 My friends envy my Caterpillar shoes.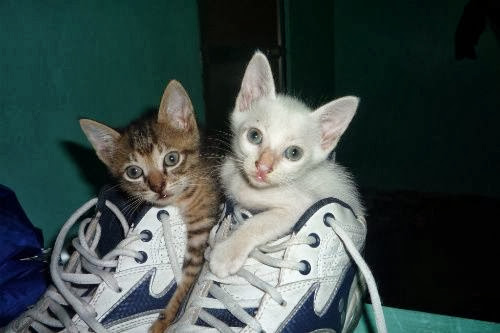 See, I told you… we are the Perfect Two. Those pair up there is just copycat.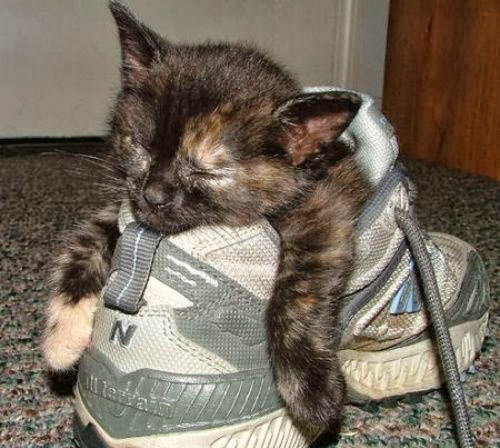 After a hard work, it's time for my regular catnap.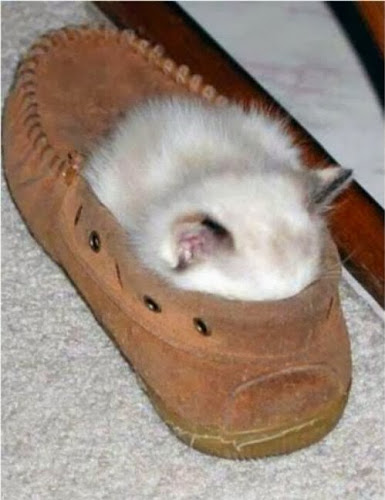 It's better to sleep here, than spending the night at the garage.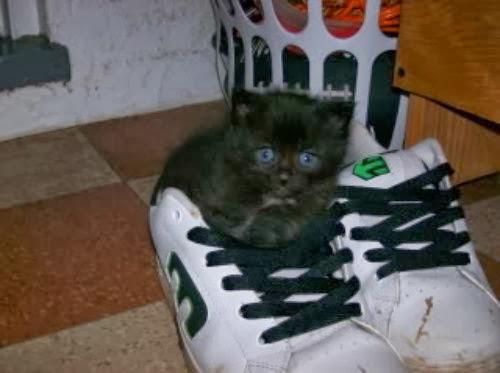 No camera please… I'm allergic to flashes.